Replacing Your Spine
Back Pain & Replacing Your Spine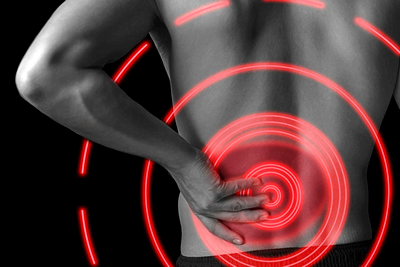 Back pain remains an increasing and serious problem in our modern world. More people are suffering from back pain and neck pain every day. The overuse of computers, including laptops, iPads, tablets and smartphones is contributing to this problem, states Dr. Prem Pillay, a leading Spine Specialist based in Singapore. He also notes that too much sitting at work and at home for work and recreation such as watching TV or playing computer games is also an aggravating factor.
Those who suffer from back pain and neck pain frequently should have a proper medical specialist assessment. If three visits to a physical therapist of any kind, including chiropractors, does not give relief of back pain or neck pain, you should visit a proper spine specialist to get an MRI of the spine and a medical assessment of the severity of the problem. This is because there are spine problems that can cause pain and then later weakness and even paralysis if not detected and treated in the proper way, states Dr. Prem Pillay. If the problem has been assessed properly then a plan get be made to relieve the problem and relieve both pain and potential spine nerve damage that can cause weakness or paralysis.
Spine problems that cause pain include injury and diseases that affect the spinal bones called vertebrae, the discs between the vertebrae and the spinal nerves and their coverings. Spine injuries can occur from sports activities, road traffic accidents and even falls at home, cautions Dr. Prem Pillay.
Common spine diseases include slipped discs; also called disc herniations, disc prolapses and disc protrusions. Lumbar spondylosis is also a term used to describe wear and tear changes that affect the spine. Bone spurs or osteophytes can occur in these instances and the small joints in the spine called facet joints can also wear out causing pain. Another cause of spine disease, states Dr. Prem, is infection including bacterial infection (osteomyelitis, discitis) and tumors including the spread of cancer from for example breast cancer or lung cancer.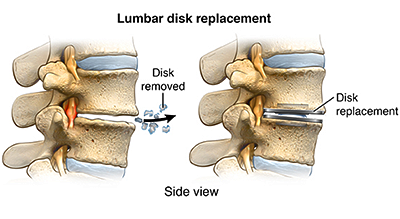 For serious problems that affect the spine, spine surgery may be necessary, states Dr. Prem Pillay, a Spine Specialist. Spine microsurgery can be used to safely take away pressure from the spine nerves that could cause weakness or paralysis. Parts of the spine that are diseased or worn out may need to be replaced. Almost all parts of the spine can now be replaced except for the spine/spinal nerves. This is why spine surgery may be necessary before permanent spine nerve damage occurs.
Prevention of nerve damage is important, states Dr. Prem. The vertebral bodies or bone can be replaced using either bone/bone promoting substances or sophisticated materials including ceramics. Older materials include steel. After removal of a severe or recurrent slipped discs they can be replaced by these materials as well. Part of the diseased or injured disc can be removed and then advanced materials placed to assist the discs as dynamic implants. This can be superior to the older methods of spine fusion.
In spine fusion there is a process of joining together the spine segments or vertebrae. Total disc replacement is also available, again using modern materials that can withstand long term wear and tear. All these technologies have helped many people recover from spine related back and neck pain and weakness. However, replacing the whole spine is still not possible, cautions Dr. Prem Pillay. If one area is fixed, preventive action including adjustments in workstyle, lifestyle, nutrition/weight loss and the proper exercises including the right spine physiotherapy is important in maintaining your spine, says Dr. Prem Pillay, a Spine & Nerve Specialist.
Further information is available at: spine-neuro.org or by email at: clinicsg@yahoo.com. You can also contact us by phone on: (+65) 6835 4325.